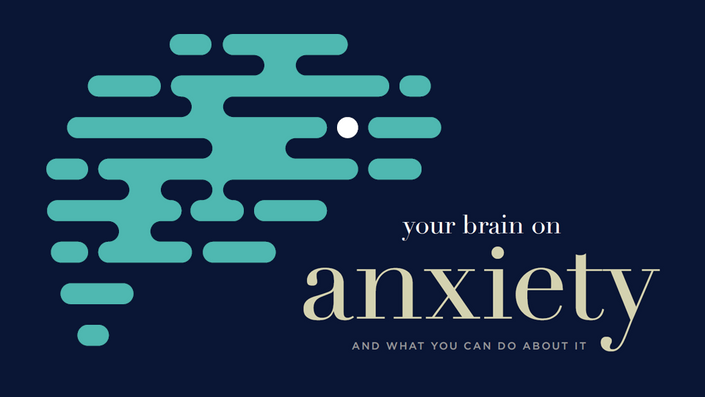 E-book: Your brain on anxiety
How to free yourself from a life of anxiety & panic attacks
Do any of these typical symptoms feel familiar to you?
Dizzy spells
Sweaty hands
Tightness in throat
Tight chest
Shortness of breath
Racing heart
Unwanted thoughts
Insomnia
Fatigue or tiredness
Tingling in arms & fingers
Digestive pains
Feeling nauseous
Excessive sweating
Weak knees
Foggy mind
Fast or shallow breathing
Abdominal pain
Trembling
Sense of unreality
Feeling faint
Fear that you are going crazy
Fear that you are dying
High blood pressure
Obsessive worries
Anxiety disorders make life insufferable. According to Google, every month more than a third of a million people search for help coping with their anxiety. Sadly, the list above is just a small subset of the symptoms anxiety sufferers experience.
Hi - I'm Dr. Sharyn Kennedy
...a practising psychologist. I have a PhD in cognitive psychology and I've learned a lot about brains that can help you.
Since I started my practice seven years ago I've helped thousands overcome anxious feelings and face down the fears that hold them back, so they can live better, more fulfilling lives.
In my practice I use many of the principles of Cognitive Behaviour Therapy. Applied CBT is the proven foundation I've used to treat thousands of my clients. CBT is based on thirty years of neuroscience research around these insights.
It's not what happens to us, but rather what we think about what happens to us that determines how we deal with life events
What you think creates meaning in situations, symptoms and events, and contributes to your
beliefs about the world around you
Your brain is essentially 'plastic'; that means it's flexible, adaptable and can be rewired to create new neural pathways
With CBT you can reprogram your brain and literally change the way you think, feel and behave, putting an end to debilitating fear and anxiety for good. When you learn and practice CBT skills you will be able to reprogram your brain and literally change the way you think, feel and behave.
To share this information with you in more depth I've distilled years of knowledge and experience into a home-study book:
Your Brain on Anxiety and What You Can Do About It
Inside I explain cognitive behaviour therapy in detail, talk about why it's so effective, and outline techniques and practical exercises that will set you on the path to an anxiety-free life.
Discover the difference between fear and anxiety - and why that matters;
Learn how to separate thoughts and feelings for practical purposes;
Learn why anxiety isn't actually your fault (hint: your prehistoric programming is to blame!);
Learn how doing nothing can actually be the perfect remedy;
Discover a simple breathing technique that lets you take back control;
Learn practical exercises for calming your mind;
Learn to focus by not focusing;
Retrain your brain, changing the way you think, feel and behave.
No Hard Sell
I'm not going to give you a shrill sales pitch, or a guilt trip about investing in your own health, or try to tell you that you can't afford not to buy this book. I'm not pretending it's filled with easy answers that'll solve all of life's problems. We both know better. Making real, meaningful change in your life takes effort, and this is no different. My book will show you how, if you're ready and willing, CBT can help you begin to engineer that change, and get free from anxiety and fear. The process will challenge you - but it'll be worth it.
The book is $11
There's no time limit. There's no special price. It's a digital download, so you'll get it right away. There's a money-back guarantee - I'll give you back the $11 if you're unhappy with it.
And that's it. Anxiety is not your friend, and it's been hanging around for far too long. Remember: every long journey starts with one small step.
I'm registered with the NZ Psychologists Board, and I adhere to the internationally recognized Psychological Society's Code of Ethics.
About Sharyn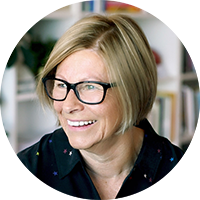 Hi, I'm Sharyn Kennedy.
I'm a PhD and a cognitive psychologist specializing in anxiety and stress. I've worked with thousands of people who wanted to change the way they felt and to reduce their anxiety.
Together we use neuroscience principles and research-based theories and techniques to help them change anxiety-based responses and thus change their lives.
People constantly ask me if therapy can really help them manage anxiety.
And, yes the answer is, yes. Understanding anxiety, and learning about your brain so you can change the way you respond to anxiety makes a massive difference.